When I suggested we tackle the notion of Writers' Block this week, it had a lot to do with the fact that some of our self-imposed blogging deadlines had come and gone with hardly nil to show for it. (Thanks for bearing with us.)
We are all and perpetually in various states of busyness—starting a new job (or jobs), finishing manuscripts, revising manuscripts, querying agents, researching locales in preparation for a big move, et cetera, et cetera—so it is not to say that any one of us has necessarily been suffering Writer's Block  per se. (Except Megan. She did say that.) But whenever you—or I, at least—go any length of time without writing, you really have to sit back and ask yourself why?
Are you sitting down with the intention to write and end up staring at a blank page and blinking cursor, blank mind and cursory blinking?
I'll admit I've had some of that the past couple weeks.
But is that all Writer's Block is? Or is it a symptom of a bigger Block?
We are often painted that image of Writer's Block and leave it at that, by why is the writer staring at a blank page, not knowing what to write?
In the past couple weeks I found that if I can answer that question, I can unstick myself. Why don't I know what to write?
So, rather than an elusive muse or a simple not-knowing-ness, perhaps Writer's Block truly and darkly is the downward spiral of—
I don't know what to write
I don't know what to write
I don't know what to write
I don't know what the fuck to write
—a spiral whose antidote is all about the why.
Imagine for me, if you will, two of your selves. Perhaps you've even had this exact mental dialogue. (Inspired by true events.):
I don't know what to write… … …

Why?
… How the crap am I supposed to know? That's kind of the point of the not knowing…
Is it? Is it really? What if you were to pause this self-flagellating mantra and start to examine what you do know?
Well, I suppose I would say I know how the story ends. I know my characters, their driving desires, but I don't know—
Pause right there. What are these desires? Write them out. Examine them. Be specific. How might they need to interact to get to the end?
Et cetera, et cetera. And if that sounds like a tall order still, pause and take a few steps backward. Start then with: How can their desires clash? and leave it at that. Forget about the end. Who knows? Maybe you'll find your first thought's not the real or precise end after all.
I found, simply put, that if you sit down and don't know what to write, it is often a matter of not knowing enough about your story, namely its key players. Maybe that seems obvious. Maybe not. But it's useful. Thinking around these problems hadn't solved my frustrations, but writing, which has always been my way of truly knowing my own thoughts, had given me that crystalline ping! of epiphany.
Try this next time you hit a block—then decide whether it works for you:
Write down what you know. All of it.
Then, if you find that it's still necessary, write down what you don't know. Specifically.
As it happened for me this past week—while I tried to journal my way back into my current (and forthcoming) short story—as soon as I had articulated what I knew, articulated it in detail, a juggernaut of ideas came barreling through that flimsy excuse I had called writer's block and flicked the lightbulb on over my head. I could see (some of) what I had to write and had barely punctuated my last thought before diving right back into the story.
That is not to say that I flew through it to the end, dusted my hands off and called it genius.
That is not even to say that I got to the end.
There are other excuses that fall under the phrase "Writer's Block" that may be singular to my experience, but I would guess not.
I need a mental health day.
Writing is hard.
I'll do it tomorrow.
I need to budget.
I have to work in a couple hours.
The weather's so nice; I'd be a fool not to take full advantage…
I should write, but I'm not, so: guilt, guilt, guilt, like overindulging at dinner, so you say "fuck it" and eat an entire pie for dessert.
I know the simplest antidote to writer's block—no capital W, no capital B—is, yes, to simply write.
I know, because every time I do it, when I'm done, I'm glad to have done it. Gladder than glad.
Knowing that makes it easier to write some days.
Some days, it doesn't.
So, some of those days I don't write at all, and I give myself permission rather than shame, because I am Writer. I write when I write. It will become habit, sure, but it will always come.
Sooner or later.
Deadlines and Cheerleaders help, too.
—Alex
I should start this out by saying I DO NOT BELIEVE IN WRITER'S BLOCK. 
But also not believing in writer's block seems to be a bit like my refusal to get a flu shot and then being angry when I get the flu. Because I get days and weeks when I just can't write. You know, I sit down, try to think of things and nothing comes and I can't force myself to do it or I'm halfway through something and I just physically can't write the next sentence. It's painful. And not because the story is painful but because I just can't.
Maybe it's that I do believe that writer's block is a thing, but I just don't believe it's an excuse. It's like my general unwillingness to deal with people who only write when they're inspired (I'm looking at you George R.R. Martin). I mean this is a strong opinion (and it's an opinion and not a fact because you guys can disagree and talk to me about why you disagree) but writer's block and inspiration are just a bullshit way of saying procrastination.
I believe wholeheartedly in procrastination.
Let me tell you a story:
Once upon a time there was a writer (me) who told someone in July that she'd have her book finished by November. She told a lot of people she was devoting her time to finish this book. She told her parents that she needed to borrow money and work less so she could finish this book and for some insane reason they listened to her! Honestly she has the nicest parents.
She bought notecards and made collages and really plotted out a book that she had already mostly written already. And then in August, after doing all this and working really hard, she took a few days off.
It's a heavy ass book. She needs a few days. She would sit in front of her computer and couldn't write. Honestly. She just couldn't make more words for this story.
Sometimes she'd color code her plotty notecards. Or add things to her Pinterest page (go on my Pinterest, I spend a lot of time on that). And other times she would write a scene that came to her miraculously in the middle of the day and she'd scratch it out on whatever was available. Sometimes she'd write on the train. Other times she'd work on something more fun (fan fiction) because dammit she deserved it.
The end of September rolled around and she realized that if she was going to be able to send out her book to readers she was going to actually have to finish it.
So she finished it in two days. She woke up early, ate well, exercised, set timers and wrote. 
Here's a helpful tip: set a timer and write straight for twenty minutes without stopping and without erasing. Usually you'll spend five minutes writing crap, then fifteen writing something you like. Once the timer goes off you can keep writing, or you can take a break and give yourself another twenty minutes to go on Pinterest, read/write fan fiction, hug your cat.
After two days, our fearless writer had finished a book. She celebrated with wine and Indian food. She sent it out to friends (Alex) and gave them two weeks to finish it. It took some of them longer but at that point she had gotten back into sleeping late, writing only fun things and spending hours on Pinterest. So it didn't really matter. She didn't need it anymore.
She heard back from her wonderful readers and friends. They gave her all the advice she could ever need. They were lovely and perfect and will eventually get a little present in the mail if the writer ever gets on top of her shit. And by then it was mid-October, our writer had burned through the money she had borrowed from her parents in order to write, and she needed to pay bills. She picked up more hours at work and resolved she would finish her edits and send it to her dad to copy edit on October 27th, so she would be able to do one last read through and edit on October 30th and 31st.
In the meantime she decided to have a halloween party, which was important and fun. Self care is important even if it means you'll be anxious in the future (this is a lie – "Treat Yo Self" only works if you're actually taking care of yourself instead of putting things off).
Did this writer get her book done by November 1st?
Yes.
And this writer drank a lot of champagne to celebrate (remember that thing about self care? It actually works here).
This writer was me (duh doi).
The reason why I don't believe in writer's block after days of not being able to write and not being able to motivate myself to write and literally being put to sleep by my own book is because I wrote that goddamn thing in two days and wrote it well. When it came down to it I got that shit done. I didn't have writer's block. I procrastinated like a fuckin' pro. I gave myself excuses and let myself off the hook, but in the end I knew what I had to get done for myself. To make my book better, to further my career, to achieve what I wanted to achieve.
I think that maybe sometimes you can let the procrastination get in the way of getting what you want and you can call it writer's block. You can drop the ball and not finish your book or your story because it feels impossible. And writing is hard. So I get that. But no one is going to finish your story for you and in the end no one is going to fight for your story more than you. So you gotta push through.
And if I, Sara Ingle, Professional Procrastinator and all around lazy ass person, can finish a book in two days despite feeling like she's pulling out her own teeth trying to get words down, so can you. Don't let something as stupid as procrastination or writer's block stop you.
Therein Lies the Block
–M.G. Knight
            Yes. The block. That horrible feeling when you're staring at the white, white, fucking-all-white of the computer screen or the blank, blank, why-is-it-fucking blank of an empty notebook: the dreaded writer's block. Is there a cure? Like anything with writing, there is no one-cure-all rule, and the treatment of the said degenerative, word-eating disease varies from person to person and crazy writer to crazier writer. But there are ways to beat it. And I mean that literally—take a shovel and beat the shit out of that writer's block until you feel better. But more on that later.
The first thing you must understand in dealing with writer's block is its genesis. Writer's block oftentimes originates from the logical mind, which—although helpful in numerous aspects of writing—can easily suffocate creative play. And permitting your brain to engage in creative play is essential for every writer–not to mention for our health. Can you imagine a day lacking any imagination? ANY imagination? You must never allow your illogical fancies to give way to rules and paradigms. However, when the woes and fallacies of adulthood begin to weigh on the mind, creation becomes minimized.
So when you're sitting, staring at that computer screen or tapping your fancy writing pen impatiently on top of your empty journal, consider these helpful hints:
1. Alcohol: Yes. Alcohol. When studying in England, the writing genius Philip Pullman gave my class some of the most useful and enlightening advice on writer's block I have heard to date: "When it's getting late and difficult to write? A glass of gin. A very big glass of gin."
There is a reason that many writers succumb to drugs and alcoholism; it is because these drugs un-tether us, allowing our imagination to run rampant with little to no tug from the side responsible for logos.
Which is why one should write horror using this method at one's own risk (see image).
Of course, there is a dangerous side to this. Writer's beware! But if you're just staring at that empty screen, perhaps try a glass of wine or scotch and a cigar. The beautiful thing is even if your writing is horrible, you probably won't notice until the next day—and by then, you've usually worked through your block (and if you haven't, well, you can feel smug about having written something).
2. Don't Force It: If you've tried writing and nothing is coming out, walk away. Let your subconscious mind work. Do something mindless in the meantime. I oftentimes turn to cleaning because, really, who doesn't feel better if their living quarters smell like flowers?
Take the example from The Big Bang Theory below, when Sheldon Cooper is trying to solve a particularly difficult problem. He begins serving, a job he considers menial. However, the lack of intellectual stimulation allows his subconscious to work, birthing the solution he has needed all along.
(Go to https://www.youtube.com/watch?v=EnHnzpbqE-Y if the above video does not work.)
Philip Pullman states of forcing ideas, "It's like looking for a shadow and taking a flashlight." Don't bother searching until your brain turns to mush; let the story rest—the shadows will come.
3. Daydream: We do this all the time, right? The more we think about our story, the more alive it will become. However, when you hit that horrid writer's block, daydreaming can come to a complete standstill. This is where it becomes time to daydream about other topics or to revise your previous daydreams about your story. Yep. You even have to revise your daydreams. Ah, the world of writing.
4. Side Writing: Let's face it; we hate doing extra work. However, side writing doesn't have to sound pretty—it is simply a device to let you inch your way, crawling and pleading and kicking and screaming, into your plot, setting, and characters' minds. You'd be surprised at how often these little exercises work.
5. Creativity: Draw. Paint. Make something. This oftentimes frees up those creative juices, allowing you to grow up big and strong.
6. Write Differently: Do you use a laptop? Try actually picking up a friggin' pen. Do you write by hand? Try voice recording or typing. And, honestly, what writer doesn't enjoy the clickety-clack of a typewriter? And I mean, a real, clickety-clacking typewriter–not those silly apps you can get on your tablets.
7. The WB Block: In my book, the "WB" oftentimes doesn't really stand for "Writer's Block." I'll leave it to your imagination what my "WB" means, but come up with something of your own. So, yes: If all else fails, make a block. A real, hard, wooden bloc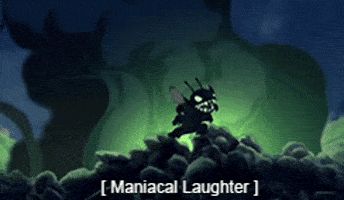 k. Write "WB" on it. Leave it sit on your desk for a day or a week. Scribble on it. Scratch it up. Mark it. Burn it. Let the dog pee on it. And when you've had about enough of seeing the damn thing staring at you, asking why the hell you haven't written yet, take a hammer to it and destroy it in whatever creative way meets your fancy. That'll teach it a lesson. And, yes, I have actually heard stories where this worked.
Don't let that computer screen get the best of you, and tell that fancy pen who's boss. Rearrange your mind and let that tornado of self-doubt fly free. Most importantly, don't be afraid to permit the winds of creativity to take you away—and if there's a chance you'll end up somewhere that isn't quite Kansas, all the better.